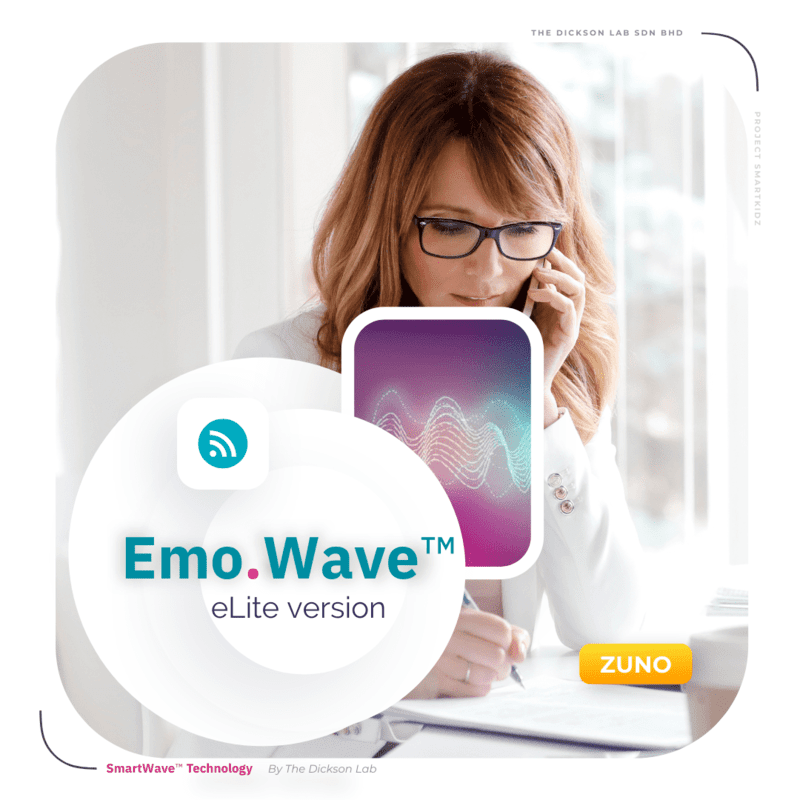 2.b. EmoWave eLite Assessment
EMOWAVE ENHANCE LITE ASSESSMENT IS DESIGNED FOR WORKING

ADULTS AND PROFESSIONALS

WHO WANT TO FIND OUT THEIR COMPASSION, THEIR STRENGTHS, THEIR AREA OF BEST PERFORMANCE, AND THEIR BEST CAREER AND OVERCOME THEIR INNER OBSTACLES.
To provide insights into YOUR self-functioning
Your body responds to challenging feelings, situations, responsibilities & threats. Stress occurs naturally in your body and manifests in many ways; physically, mentally & emotionally.
How much do you know yourself?
Behavior
Characters
Inflammation
EmoWave® is a unique voice assessment tool that measures your emotional intelligence and sets up your personal profile where your personality, learning styles, emotional states, constructive attributes, and among others, are determined. It does not require you to participate in written tests or any questionnaires. Only your mere voice is required.
HOW ACCURATE ARE THE RESULTS?
Accuracy feedback is within 95%.
WHAT IS THE PHILOSOPHY BEHIND EMOWAVE?
Vibrations and the interconnectedness of our reality in relation to us, our emotions, and our environment acts as the founding principle of our technology. Vibrations affect the world in the same way our emotions generate such vibrations, which are carried within our voice, and released into our outer reality- ultimately affecting us and the world.
Get your emowave, a unique biometric assessment, to factually tell you what your stress is, where it's from & where 100you really want to go.